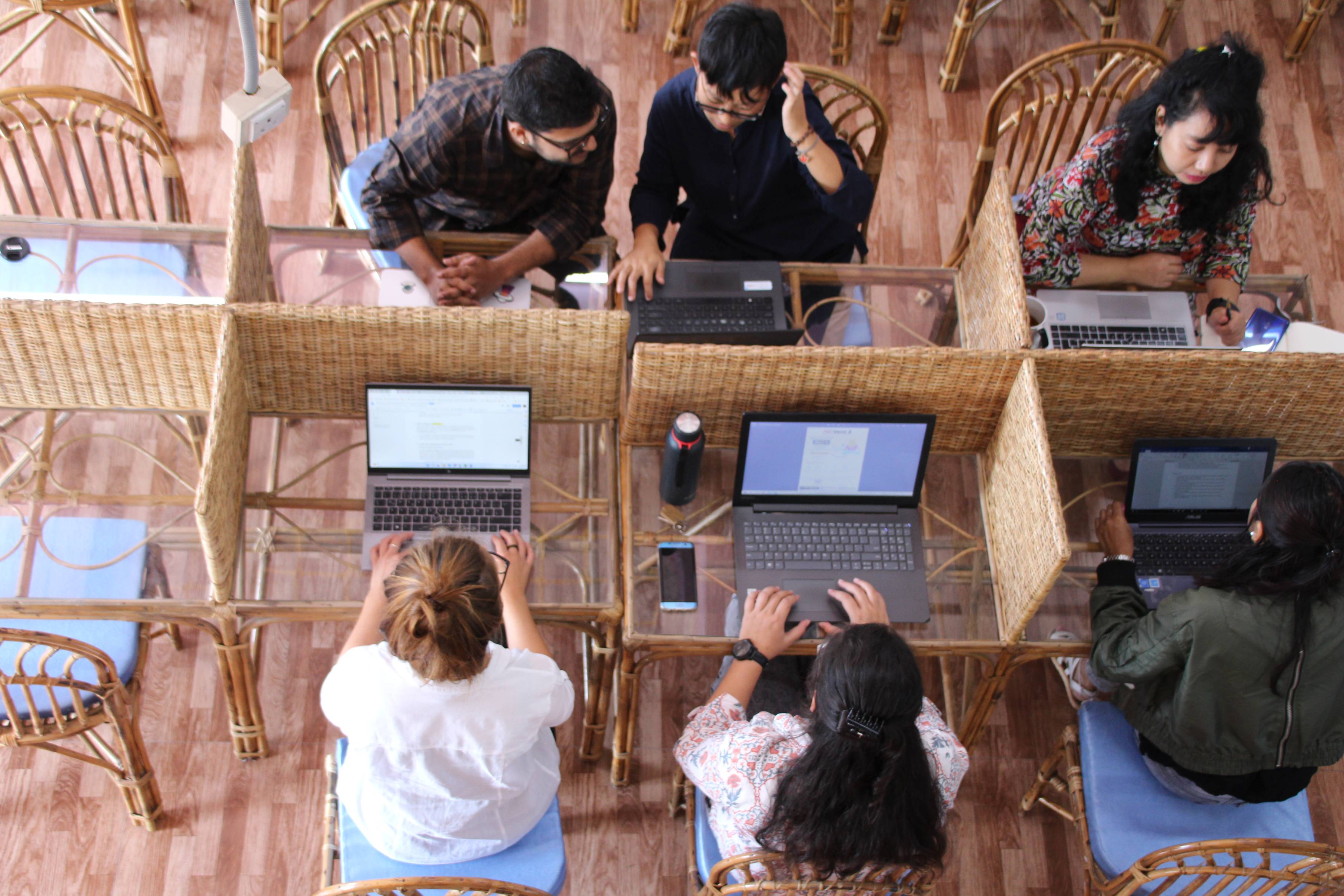 The Hub Jorhat provides a conducive and productive work environment for aspiring entrepreneurs and incubatees from Jorhat. It offers a range of amenities, including co-working spaces, an auditorium, office rooms, training and video conferencing facilities, a café, and even accommodation. This comprehensive setup caters to the diverse needs of individuals, allowing them to work, collaborate, and learn effectively. Whether it's finding a flexible workspace, conducting meetings, or accessing training resources, The Hub serves as a hub of activity, fostering innovation, growth, and networking opportunities for young entrepreneurs in Jorhat.
Workspace Solutions
| Private Workspace | Co-working Space | Team & Event Solutions | Additional Services |
| --- | --- | --- | --- |
| We offer everything you require to set up an office and work productively under one single roof. | Are you looking for a co-working place with a bright, productive and colorful atmosphere offering great WIFI, printing and coffee as well like-minded people? | Training Halls: One-stop-facility- solution for any kind of trainings, programmes or corporate events. | Café: The Hub Jorhat café is just around the corner for you to fill up your energy tanks with fresh tea, coffee and delicious snacks. |
| Video-Conferencing Room: A great solution for conducting video conference meetings to connect with your peers around the world. | | Auditorium: Bring your idea to the stage in our inspiring, vibrant and colorful Hub Jorhat's Auditorium. | Accommodation: We offer cozy accommodation at affordable prices including WIFI, food and beverages. |
| Media Lab: Essential equipment starting from cameras to green screens, which entrepreneurs might require to work on any form of media. | | | Innovation Lab: Training in project management, education, advocacy, and entrepreneurship for organizations and individuals in the region. |
---
If you believe that one of our workplace solutions aligns with your needs, or if you are still uncertain and would like to gather more information, please don't hesitate to contact us. Our team members are ready to assist you with your request and provide any necessary support.
Contact us for more details