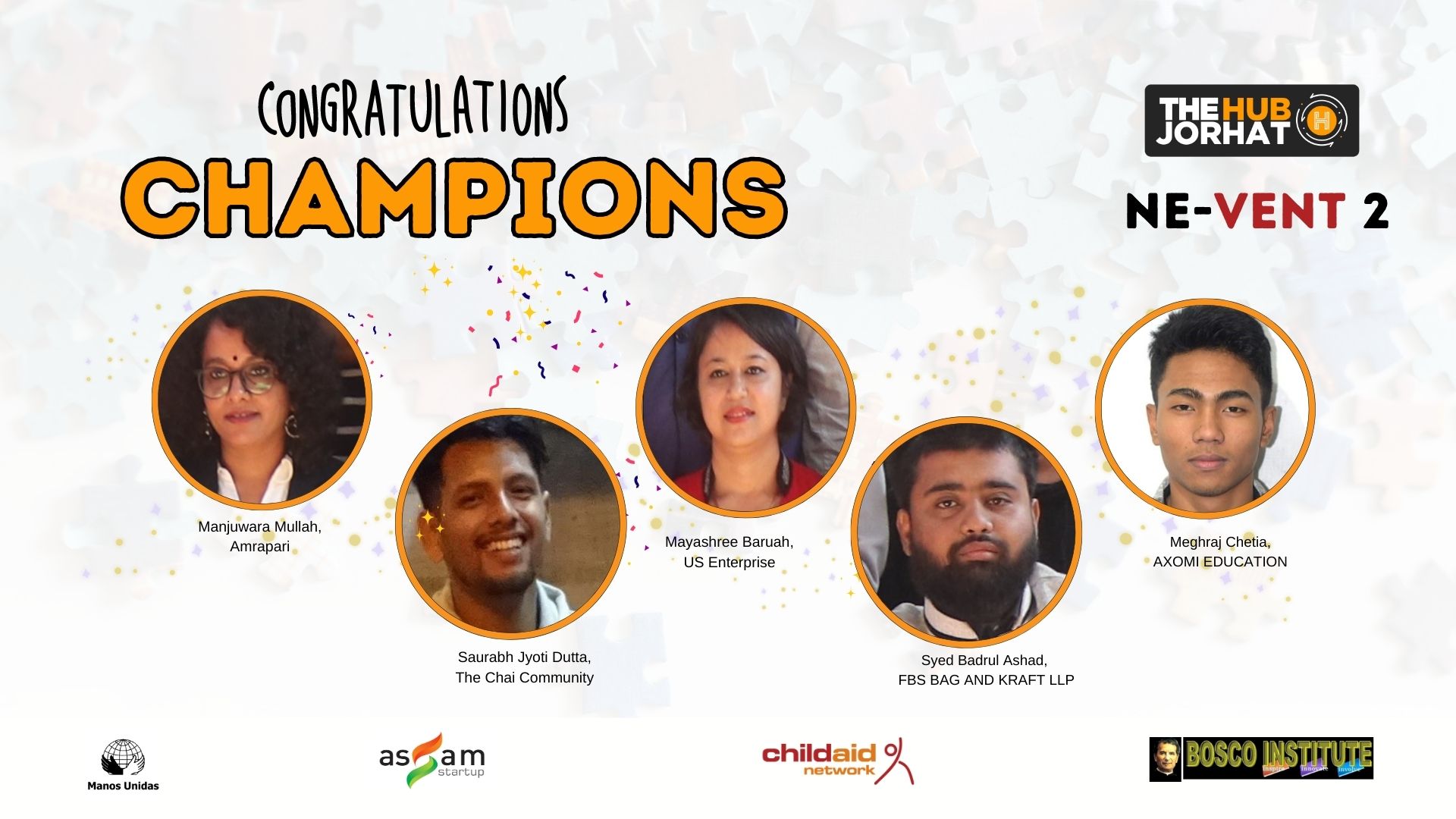 Introduction:
The NE-Vent program reached a momentous milestone with its grand pitching event held on the 13th and 14th of May 2023. Entrepreneurs from the first and second cohorts gathered to showcase their dreams, business ideas, and plans before a prestigious jury panel comprising industry stalwarts. The event was a resounding success, reflecting the region's growing entrepreneurial spirit and the dedication of its aspiring reformers.
The Thrilling Pitching Event:
Twenty-four ambitious incubates took center stage, presenting their innovative ideas with passion and conviction. Each pitch resonated with the audience and captivated the discerning jury members. Mr. Pankaj Baruah, a seasoned mentor from Assam Start-Up, Mr. Abhijit Pegu, Corporate Planning Officer at Numaligarh Refinery Limited, Mr. Gaurav Barik, Finance Analyst at Nedfi Venture Capital Limited, Mr. Deenadayalan S, Founder of Centre for Excellence in Organization Pvt. Ltd. (Bangalore), and Mr. Anirban Gupta, Founder of Dhriiti – The Courage Within (Delhi), lent their expertise to assess the presentations.
Rewarding Excellence:
The jury panel faced a delightful dilemma as every entrepreneur exhibited remarkable ideas and dedication. To recognize their outstanding contributions, the jury made a momentous decision – to reward all the participants with seed funds. This support would enable them to transform their visions into reality and become catalysts for change in the NE region.
A Bright Future Ahead:
The selected entrepreneurs not only secured seed funds but also earned the privilege of receiving ongoing mentoring support through The Hub Jorhat. This invaluable guidance would undoubtedly fuel their entrepreneurial journey and equip them with the tools to surmount challenges successfully.
A Tale of Solidarity:
What truly touched the hearts of the jury members was the sense of solidarity and cooperation among all the participants. Each entrepreneur's unique journey and the stories behind their enterprises resonated deeply with the panel. The jury's continued support was a testament to their belief in the potential of these budding reformers to make a lasting impact on the region's business landscape.
Partnership with Assam Start-Up:
The NE-Vent program's incubation training was made possible through a valuable partnership with Assam Start-Up. Their commitment to fostering entrepreneurship in the region played a crucial role in the success of NE-Vent 2023.
Conclusion:
The NE-Vent 2023 Pitching Event marked a momentous occasion in the entrepreneurial landscape of the NE region. The dreams, ideas, and passion displayed by the participating entrepreneurs were commendable, leaving an indelible mark on all present. With seed funds and ongoing mentoring support, these reformers are now armed to bring about positive change and drive innovation in the NE region. As they embark on their entrepreneurial journey, the future holds great promise for both the entrepreneurs and the region they seek to transform.